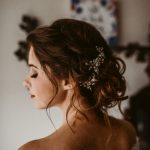 Romantic Bridal Hair Ideas
A wedding is a special day for everyone's life. It's the time when everyone wants to be special and make it memorable. Since, two love birds are getting attached, making the ceremony more romantic is important. To add spice to the wedding ceremony, Romantic Wedding Hairstyles will make your 'To be Husband' fall in love with you. Let's see the 5 best Romantic Bridal Hair Ideas.
The Trail of Blooms
Adding blooming flowers to the hair is the main theme. However, there is a special theme to maintain. Small orchids like flowers with groups are being added. All hair colors are preferable with this style.
Ponytail
If you are from Spain and countries near Spain, this style will be perfect for you. Culture is the thing, everyone respects. So isn't it good to have a romantic vibe while showing tradition along with it?
Ribbon Style
A ribbon on your hair can make you pretty and cute. Lots of stylish ribbons are available in the market. However make sure, the color of the ribbon matches your bridal dress. It is recommended to use a transparent ribbon with small designs on it.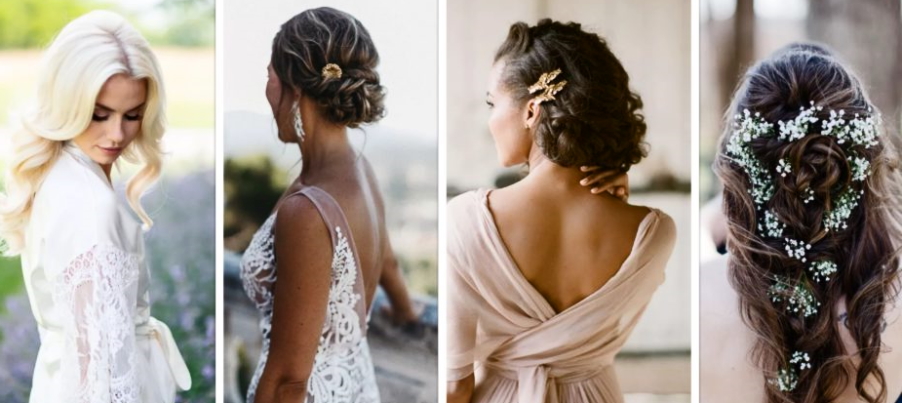 Feminine Tie
You can say, it's a mixture of ponytail and ribbon concept. However, it looks good to those who have blonde hair. A pink stylish ribbon on a blonde ponytail will catch everyone's attention.
Little Glitz
It's another most popular hairstyle. Some hair from the front portion is being curled and brought out from the closely attached hair from the backside of the head. While wearing valuable jewelry, and if you are interested to show those, then this hairstyle is perfect.
All the hairstyles mentioned here are applicable for black, brunette, white, blonde, and any other colors. However, one limitation is, you must have long hair. We hope this will help.